The fastest way to get more done in Microsoft Office
From spinning up complex models to creating branded presentations, finance & banking teams work faster with Macabacus.
Interactive Product Tour
Format spreadsheets, audit formulas and create presentations faster with Macabacus.
The leading add-in solution for finance & banking teams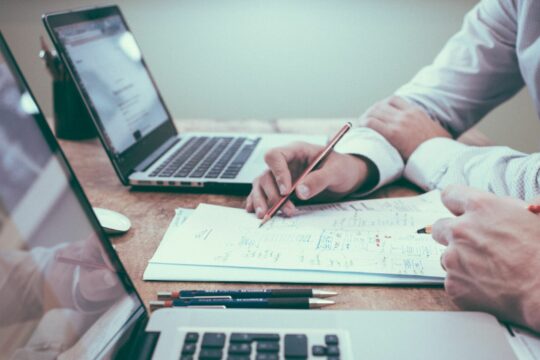 Macabacus For Teams
Get the productivity magic of Macabacus for your entire team or company – with enterprise-grade security and collaboration built right in.
Teams of 10 or more can save 150 workdays and $100K in annual productivity value.
ROI Calculator
Annual Workdays Saved
Most Macabacus customers save over 3 hours every week. This metric shows the amount of days you'll get back every year, using a 10-hour workday.
156
Productivity Value
This metric is your estimated return on productivity gains every year.
$150,000
Users love Macabacus.
You will, too.
"Still loving the product so far and have been using it a lot."
"Many thanks for providing us with this excellent tool!"
"You clearly have the best product in the market"
"The macro is a life saver."
"Love the product, wouldn't be able to live without it in my post-banking career."
"This plugin plays its part in making sure I sleep at night, despite working in M&A."
"I am a big fan of your Excel macros and it has already saved me countless hours."
"Customer service at its finest. Loved Macabacus ever since my first job back in 2013."
Turbocharge Your Workflows
Enable Excel, PowerPoint, and Word with the enterprise-grade
solution that finance and consulting professionals prefer
80%+ Time Savings for Routine Tasks
Automate routine tasks and perform complex operations with fewer keystrokes or mouse clicks
Reliably Link to Excel
Link PowerPoint and Word to Excel with the most reliable, powerful, and versatile linking capability available
Powerful Formula Auditing & Modeling
Ensure the accuracy and integrity of your spreadsheet formulas to avoid critical / costly modeling errors
Check Presentations for Errors
Create flawless, on-brand presentations by auditing for errors and inconsistencies in formatting, layout, and content
Charting Tools
Generate on-brand, best-practices charts and manipulate chart elements more efficiently
Table of Contents / Agenda Automation
Create agendas and tables of contents that update automatically in your presentations
Keyboard Cycles & Toggles
Dozens of keyboard shortcuts that turbocharge routine operations in Excel
Shared Content & Template Libraries
Share standardized, reusable, on-brand content and templates across your organization to promote consistency
Workbook Optimization
Dramatically improve spreadsheet performance and stability, and reduce file size by 90%+ in some cases
Brand Compliance
Ensure that models, presentations, and documents produced by your organization maintain your brand identity
Extensive Customization
Configure nearly all Macabacus tools to your preferences and corporate design standards or branding guidelines
Enterprise Deployment
Easily share settings with all users to ensure a consistent Macabacus experience and Office documents