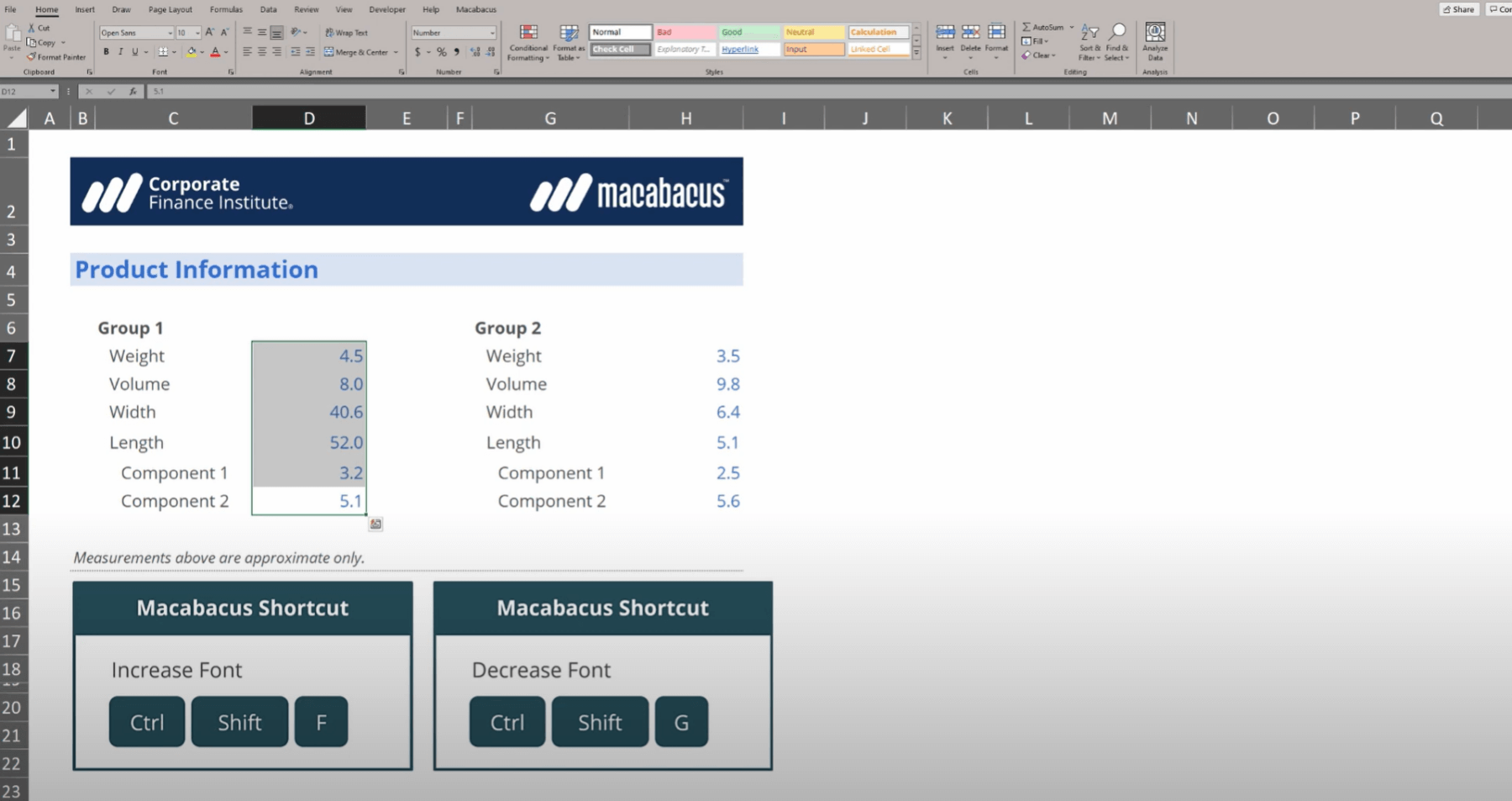 If you're a finance professional who regularly uses Microsoft Excel, you know how important proper font size and styles can be to communicate complex financial data effectively. In this blog post, we'll walk you through how you can ensure your fonts are correctly formatted with native Excel workflows and how Macabacus can help you accomplish the same formatting but save you much more time.
Key Highlights
While Excel provides flexibility for font and text formatting, there is not an efficient way to apply the proper formatting when it is needed.
Macabacus can help through the use of shortcuts to apply font styles, font sizing, font coloring, and more in an efficient way.